Contact
To send comments please contact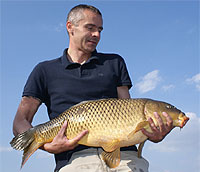 Heinz Machacek
chief editor
Austria

Link / Banner exchange
Free Link/Banner Exchange for magazines, forums and institutions!
Please send your html-code to our office.
Your Link/Banner will be placed in the category Links.


Catch form
To send new record catches please fill in the following form
© 2021 Fishing World Records.com e.U.  |  World Records Freshwater Fishing® is a registered trademark  |  realization:
grafikbyfilters

World Records Freshwater Fishing by Heinz Machacek is licensed under a Creative Common Attribution-NonCommercial-NoDerivs 3.0 Unported License.